NYC Votes Releases Guide to Federal Primary on June 26th
06/07/2018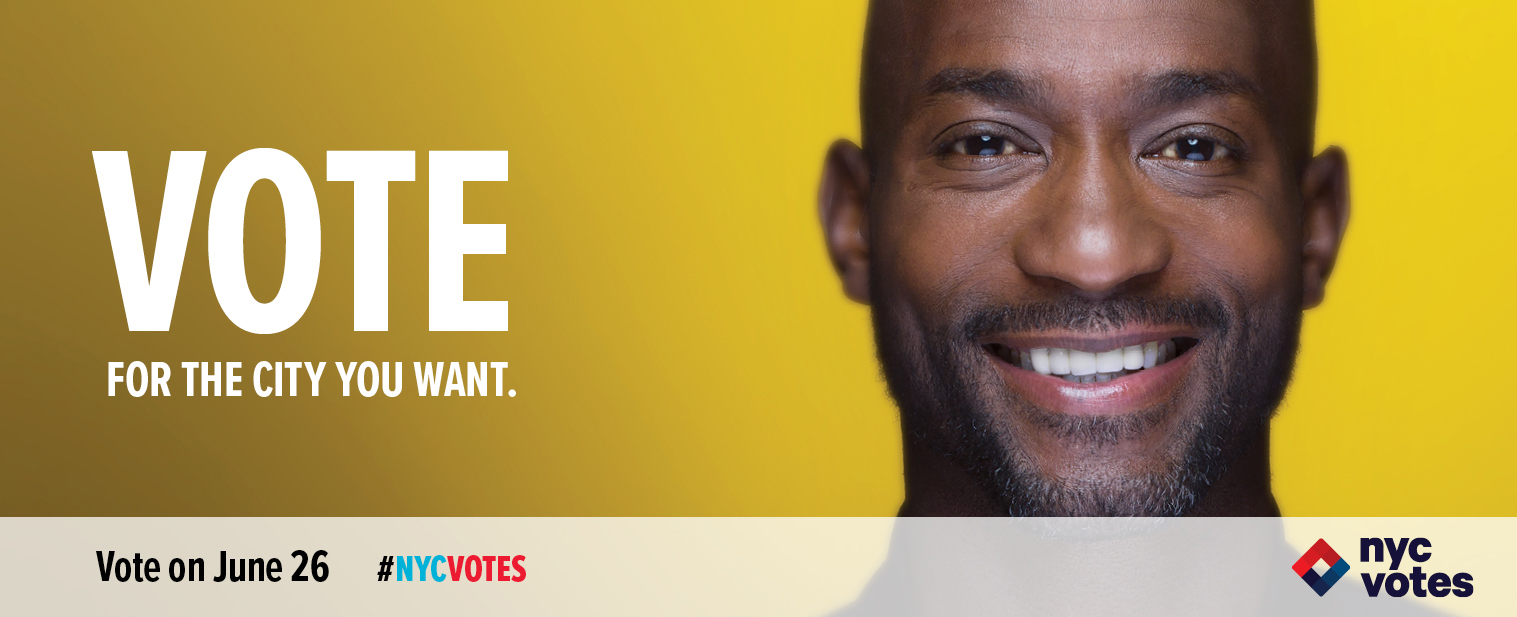 The New York City Campaign Finance Board (CFB) has released the official NYC Voter Guide for the federal primary election that will be held on Tuesday, June 26th. The Guide provides statements from and information about candidates who are on the ballot and is a key part of the CFB's nonpartisan voter engagement efforts. Visit voting.nyc and click on "Read the Voter Guide" to access the Guide.

In addition to providing information about the candidates, the Guide allows voters to look up their poll site, view maps of the districts with contested primaries, and learn more about their voting rights and voting deadlines.  

Polls will be open on Tuesday, June 26th from 6 a.m. to 9 p.m.

In order to cast a ballot in the following contested primaries, voters must live in the following districts and be enrolled in the parties indicated:

Congressional District 5 — Democratic
Congressional District 9 — Democratic
Congressional District 11 — Democratic
Congressional District 11 — Republican
Congressional District 11 — Conservative
Congressional District 12 — Democratic
Congressional District 14 — Democratic
Congressional District 16 — Democratic
In addition, the Reform Party will hold a write-in contest (known as an "opportunity to ballot") in the 7th and 15th congressional districts. No names will appear on the ballot. But any voter living in those districts who is enrolled in the Reform Party or not enrolled in another party may cast a write-in ballot.
The last day for new voters to register to vote in the federal primary by mail and in-person was Friday, June 1st. The deadline for registered voters to change their party enrollment status was October 2017. Registered voters who want to change their party enrollment will need to make that change by October 12, 2018 in order for the change to take effect in 2019. 

"New Yorkers care about their communities and are proud to call this city home. On June 26th, many New Yorkers will have the opportunity to vote for the future of both by choosing their party's candidate for Congress," said Amy Loprest, Executive Director of the NYC Campaign Finance Board. "Voters should learn about the races and candidates in New York City's official Voter Guide at voting.nyc, then go vote on Election Day. When everyone votes, we can build a city, state, and country that works for all of us."

NYC Votes is the nonpartisan voter engagement initiative of the New York City Campaign Finance Board (CFB) and its Voter Assistance Advisory Committee (VAAC). In addition to promoting voter registration, participation, and civic engagement in New York City through its many programs and partnerships, NYC Votes sponsors the city's official Debate Program and produces the citywide Voter Guide.

--30--