VOTE ON THURSDAY, SEPTEMBER 13TH
09/12/2018
Polls will be open tomorrow, Thursday, September 13, in New York City from 6 a.m. until 9 p.m. for the state primary election.

NYC Votes provides comprehensive voting information and resources to New Yorkers via Voting.NYC. We urge all New Yorkers to help spread the word about tomorrow's state primary. Follow NYC Votes on Instagram, Twitter, and Facebook and share the graphics below. 

Voters can read the Voter Guide to see profiles of the candidates for state offices. Voters must be enrolled in one of the following political parties and live in a district with a contested election to vote on Thursday. Registered voters who are not a member of any party may vote in the Reform party primaries in their district. 
Conservative | Democratic | Green | Independence | Reform
 Republican | Women's Equality | Working Families
Voting.NYC provides voters with important tools to make voting simple.
Voters can find their poll site using the Poll Site Locator.
Voters can learn about their voting rights and consult our voting FAQs.
Voters can also make changes to their voter registration prior to the general election on November 6th. 
For Instagram: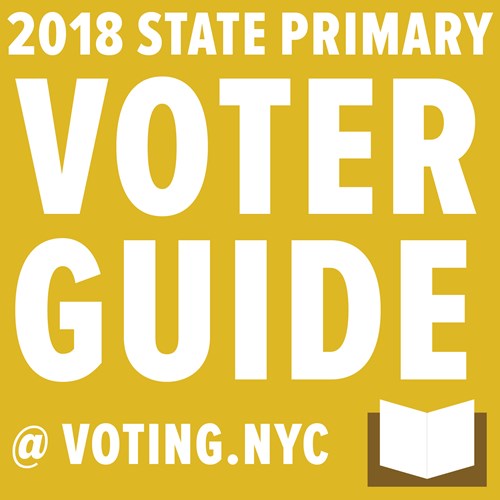 For Facebook: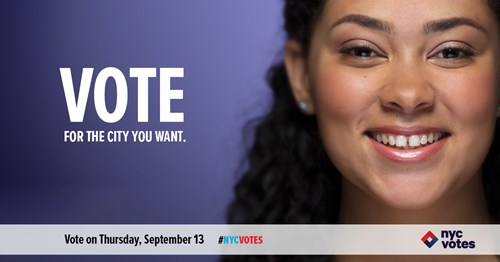 For Twitter: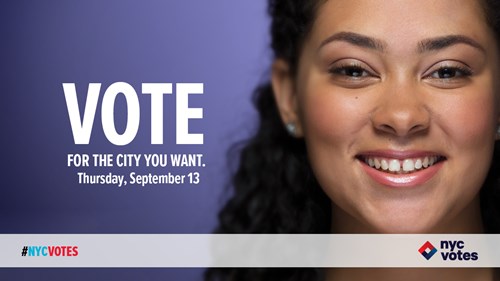 NYC Votes is the nonpartisan voter engagement initiative of the New York City Campaign Finance Board (CFB) and its Voter Assistance Advisory Committee (VAAC). In addition to promoting voter registration, participation, and civic engagement in New York City through its many programs and partnerships, NYC Votes sponsors the city's official Debate Program and produces the citywide Voter Guide.
--30--