Bob Friedrich
(Democratic)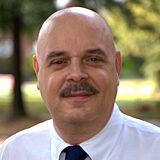 Running as Candidate for
23rd City Council District
Party
Democratic
Current Occupation
Accountant, President of Glen Oaks Village Co-op, Civic Leader
Previous Occupation(s)
Small Business Owner
Education
NYC Public Schools - Queens College
Organizational Affiliations
Glen Oaks Village, Queens Civic Congress, Presidents Co-op & Condo Council, Eastern Queens United
Prior Public Experience
Not a Career Politician and never a financial burden on taxpayers!
Website & Social Media
What is the most important issue in Council District 23 you would address if elected?
Bob Friedrich has NEVER been on the payroll of a politician. Bob has spent 2 decades as a Civic Leader, organizing, leading protests and fighting to improve the quality of life of our neighborhoods. During this time, his opponents have been Missing in Action. Bob offers the voters an opportunity to elect someone who is not a politician, never worked for one, and who will put People Before Politics. Bob will actively fight the Corruption that has invaded City and State politics.
What other important issues would you address if elected?
Bob has fought for and will continue to advocate on each of these important community issues: High Property Taxes and Water Rates; Street Tree Damaged Sidewalks should be the City's responsibility, not the homeowners; Keeping our Co-ops Affordable by fighting to overhaul an Unfair Co-op/Condo Property Tax and Valuation system; Fixing crumbling curbs; Stopping the imposition of $16 tolls on the 59th Street Bridge; Halting a new Neighborhood Prison Program in Queens Village that could come to a neighborhood near you; Protect Education Funding formulas threatening our high-performing school districts; Protecting Quality of Life Zoning; Bringing Commonsense to an ideologically driven Mayor and City Council.
What makes you the best candidate for this office?
Bob's 2 decades of Civic Involvement fighting for our neighborhoods means there is no learning curve on the important issues facing our community and he has never been on the payroll of a career politician. Being President of 10,000 resident Glen Oaks Village gives Bob a unique insight into Quality of Life issues that affect ALL middle-class residents whether they are co-op owners, homeowners or renters. Bob has the knowledge and fortitude to fight for our community and put People Before Politics!
Other Candidates for CD 23